RO-FDPS operational at Shannon Aeradio, Ballygirreen, Ireland
Posted on 13.07.2005
Today the Tern Systems Radio Operator FDPS became operational at the Shannon Aeradio, Ballygirreen (Shanwick Radio), Ireland. The system is similar to the operating RO-FDPS system at Iceland Radio, Gannet, and is a message handling system specially designed to provide ATS radio operators support for air-ground and ground-ground communication.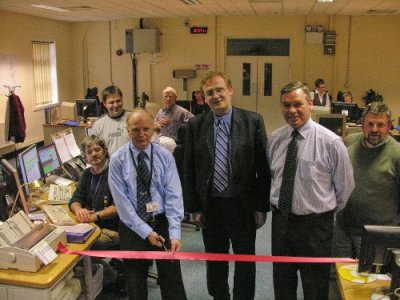 RO-FDPS provides the operators with information on planned and active flights and presents operators with messages associated with each flight. It keeps track of the frequency in use for each flight and provides a user friendly message editor for the operators.
The RO-FDPS directly supports AFTN message communication and aids radio operators in the ground-air message delivery and the creation of new AFTN messages. It processes all flight related messages, in addition to weather messages and regional messages such as the North Atlantic Track (NAT) messages.
The RO-FDPS includes a geographical view displaying flights and routes, increasing situational awareness of the Radio Operator.
The RO-FDPS also has a SELCAL encoder, a software module which manages transmission of SELCAL tones. The SELCAL encoder is also available as a standalone product.